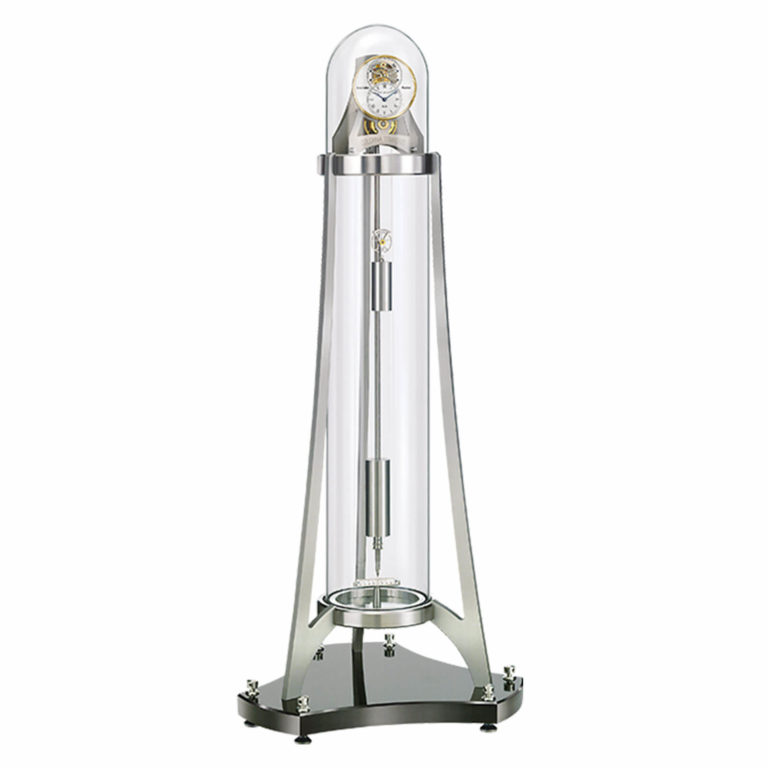 Erwin Sattler
Columna Temporis
Direct purchase
CHF 80,325.–VAT included
Watchmakers for 6 generations
4 physical stores based in Switzerland
Official Agent with international warranty
Tailored delivery and watchmaking service
Perfect clock – Making artistry with an extraordinary design – A completely new interpretation of the longcase clock.
The Columna Temporis embodies the technical precision and quality of Erwin Sattler and, with the high quality of its inner workings, is closely based on precision pendulum clocks. And yet it is also something entirely new – thanks to its innovative design, it has a completely unique character.
Completely new interpretation of a longcase clock
Power reserve to last one month
Graham escapement with jewel pallets
Uninhibited view of the movement through the handblown mineral glass dome
Created in modern materials, such as glass, granite and steel
The brand Erwin Sattler is available in our boutiques:
Characteristics
Model

Price

CHF 80,325

Reference

Columna Temporis

Case

Material

Steel

Height

1680 mm

Dial

Color

White

Hour chapter

Roman

Glass

Movement

Type

Manual winding

Calibre

Sattler calibre 1975

Manufacture

Power reserve

720 hours
Our experts are available in our shops for all information and services.
Visit us