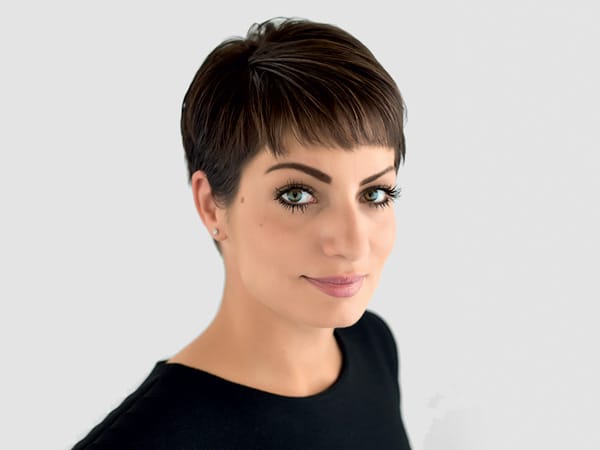 Jewellery & Gemology
Our expertise
Florence Agier observes precious stones with an expert eye, fascinated by their colour, size and origin… She always has a story to tell, an anecdote to share.
A graduate in gemmology from the HRD Institute in Antwerp, Belgium, Florence offers her advice on jewellery and gemmology with sensitivity, appraising and transforming antique jewellery and proposing made-to-measure creations.
Contact Florence
Gemmology glossary
Mastering the science of precious stones is a delicate art. Passion, knowledge and experience are the rare qualities needed to practise the profession of gemmologist.
The journey begins with the choice of stone. Emeralds, rubies, sapphires, diamonds, tanzanises, garnets, spinels, tourmalines, zircons and spessartites.
Discover the lexicon of gemmology (FR)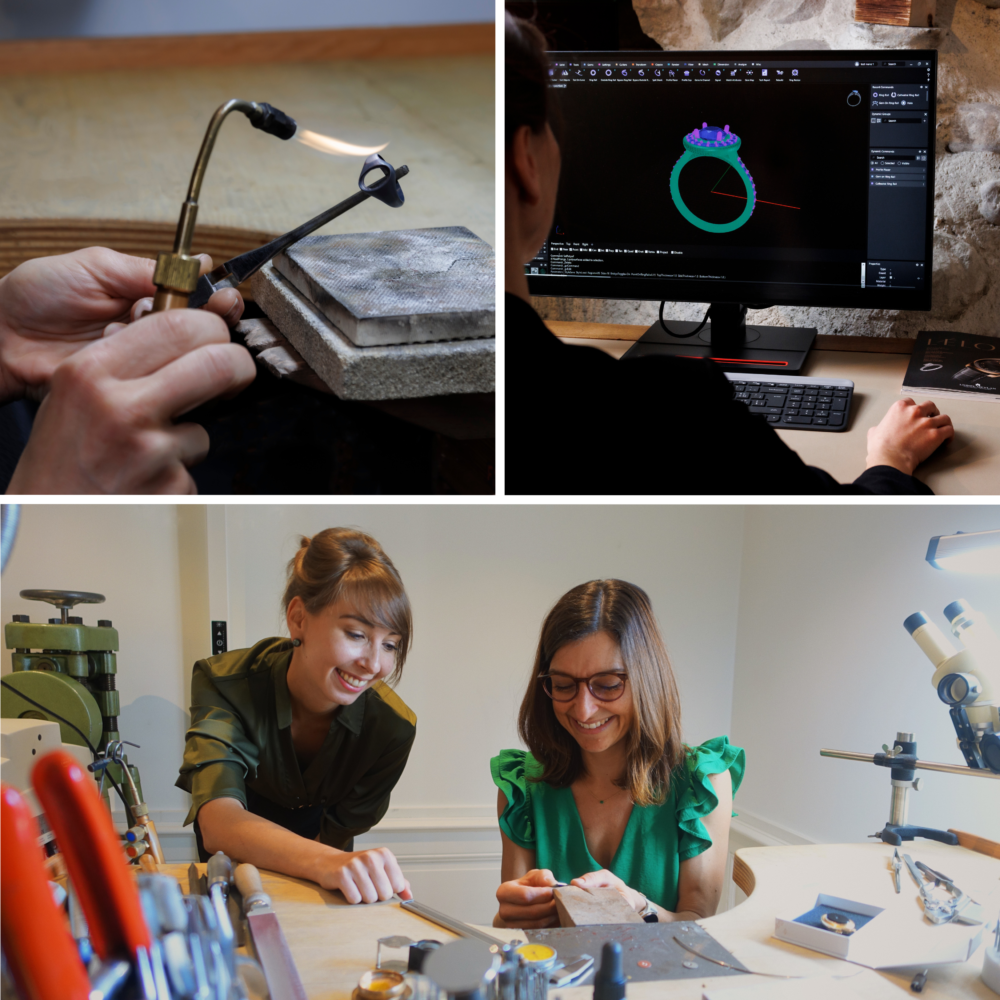 Our customised creations
Lionel Meylan designs and creates unique pieces of jewellery, from transformations of antique jewellery to pure bespoke creations. His guiding principle is to listen to his customers and make the most of their precious stones.
If you're dreaming of giving the love of your life an extraordinary piece of jewellery, our jewellers are at your disposal to help you create the perfect, unique piece of jewellery that will make your heart beat faster.
Sarah Zanoli, jeweller, has set up shop on the first floor of our boutique at Rue de Lausanne 14. She makes personalised, made-to-measure jewellery in-house. She has taken the best from her background to develop a world of her own: meticulous and creative, she designs, conceptualises and creates each piece of jewellery, imbued with expertise and gentleness, but never devoid of character. Expert and passionate, she can help you realise your desires, to reflect the story you want to tell.
You can also take advantage of the 3D printers that have just arrived in the Lionel Meylan boutiques. Thanks to the expertise of jeweller Dana Meylan, another new recruit, your idea can become reality: the prototype thus created will enable you to visualise your jewel more clearly, to plan ahead and to modify it if necessary. In other words, the jewel of your dreams is just waiting for you to bring it to life.
Information request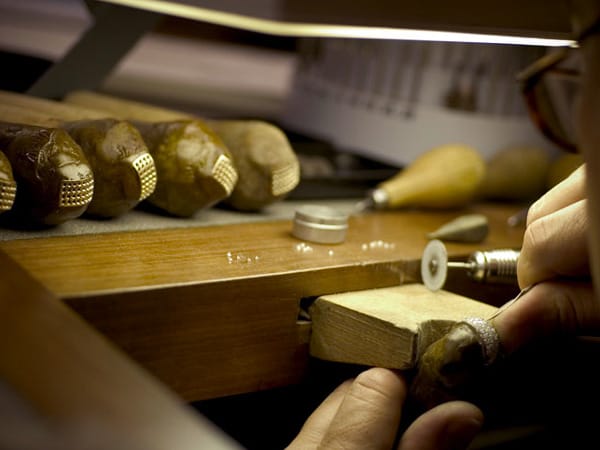 Repair and refurbishment
We take great care in repairing jewellery that has been damaged or aged by the passage of time. Whether it's polishing or rhodium-plating to make precious metals shine like new, setting a precious stone or replacing it, we give your jewellery a second life.
Information request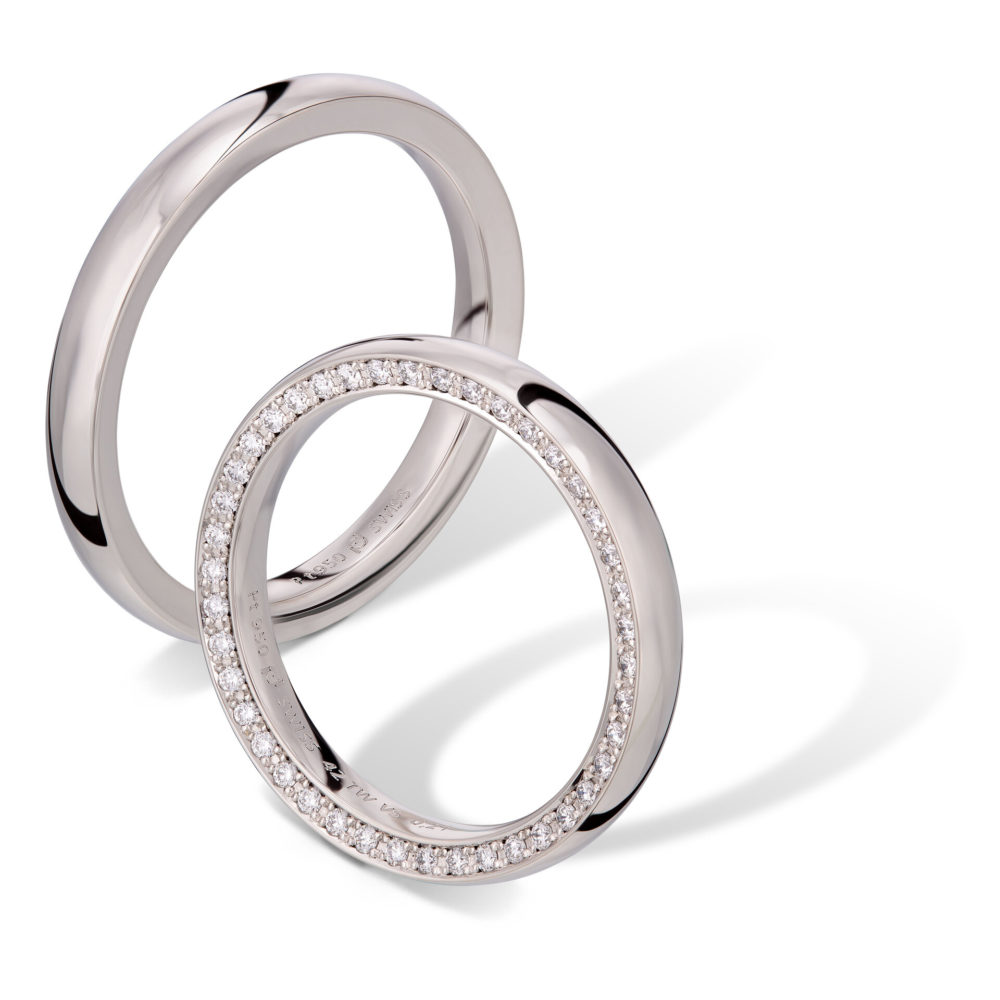 Alliances et bagues de fiançaille
Lionel Meylan offers a very wide choice of wedding rings and engagement rings to suit all tastes and budgets. From the most original creations to the great classics, Lionel Meylan's range is as varied as its love stories.
Information request
Second-hand jewellery
Lionel Meylan offers second-hand jewellery of all brands. Each piece of jewellery is carefully analysed by our experts and can be fully serviced.
Second-hand, of course, but with no surprises…
Discover our second-hand jewellery
Our experts are available in our shops for all information and services.
Visit us